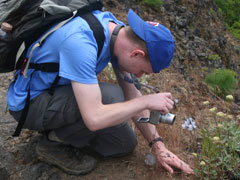 Photography by Adam Schneider
The photos in this gallery are for the most part grouped by trip and listed chronologically, and recently added trips are highlighted. Most of the albums are from Oregon and Washington; unless otherwise noted, I took all of the pictures. (Here's a map showing the approximate locations of most of the albums.) I'm usually somewhere between 6 and 12 months behind in "processing" my files.
All the images have a visible watermark (my e-mail address and URL) on them. If you'd like to use any of them in your own works, please contact me for permission/licensing; I can provide un-watermarked — and usually larger — copies.